How is it almost August?! This summer has been a lot more eventful than a lot of people anticipated it would be in the real estate industry. A lot of people like to say 'Real estate is only really busy during spring and summer', and that real estate professionals really only work on evenings and weekends. The reality is that I'm busy 365 days a year, and while not 24 hours a day/7 days a week, I put in some very long days and weeks pretty regularly. What keeps me going is how much I love my job! We're going to talk about whether you should buy new build or resale, but first I wanted to share some news!
An Exciting Announcement!

Are you in the real estate industry? Starting next week, I'm going to be starting a work-life blog for career-minded professionals trying to live a life not attached to their phones every waking hour. If you – or someone you know – is trying to 'have it all', I'm going to talk about a lot of things which relating to professional development and work-life balance. The first blog will talk about the time I had my teenage daughter hold my laptop in front of my Peloton so I could type up an offer while doing a workout.
If you/someone you know can relate to that feeling, you'll like that blog series!

Last week, we talked about the most important decision you'll make in starting your buying process: choosing your buying agent. This week, we're going to talk about a very common dilemma my new clients face: do you buy new build or resale for your first home?

To start, you really need to revisit the questions you asked yourself in deciding your needs. The questions to focus on relate to location, type of purchase, and how long you plan on staying. You need to know what you want to live in close proximity to (schools, shopping, work, etc.), how you plan on using the property (is it a home or an investment property?) and how long you can see yourself staying in one place. Revisit those answers before reading on!

Honestly, I have no preference for my clients either way. It comes down to whatever they decide are their needs, I just want to help find them the best fit. So what I've done is I've laid out a few key points for each option which you can judge based on your own criteria!
New Build or Resale: The Pros and Cons
New Build

Pros
•You're getting a space built with your input; customizable (depending on if it's a condo or a house)
•Lower maintenance costs because you're covered by warranties
•If location factored very high on your list of priorities, this is often the less expensive option
•Has the most upward price mobility, which is ideal if you don't see yourself staying there long-term
•Can be designed incorporating smart tech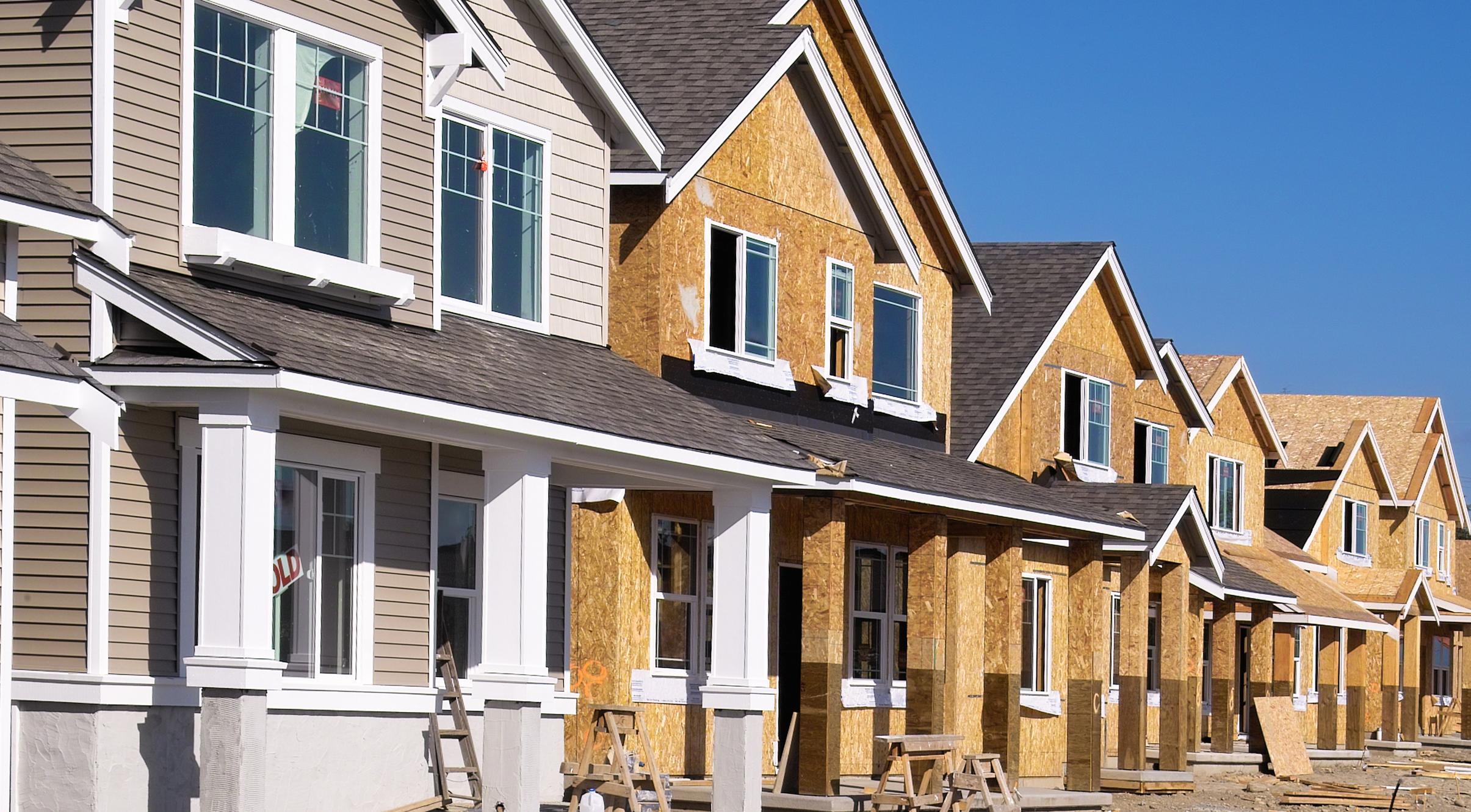 Cons
•You REALLY need to do your homework to find a reliable builder
•Area may not be fully convenient, depending on the level of completion of the development at the time you move in, meaning that lots of driving is generally necessary
•Construction delays are very common
•The surrounding area will have ongoing construction depending on how far long the development is
•The faster the value increases, the faster your assessments go up
Resale Home

Pros
•You know what you're getting because it's already complete
•Areas are typically better appointed (mature trees and communal green space)
•If you prefer high-end old-world craftsmanship, this is the only way to go
•Neighbourhood is more established, meaning it's already a highly livable area (lots of convenient retail, higher WalkScores, access to transit, etc.)
•Very low risk of major property value fluctuation

Cons
•Maintenance costs on older houses are much higher and more complicated
•Renovations are limited by your budget, for better or for worse
•Depending on location, very competitive for buyers

Also worth considering is a bit of a hybrid option: buying a new pre-built home. We'll cover that a little more another week!


The Bottom Line

What matters most here is finding an option that agrees with your answers to the questions 'What are your needs?', What are your goals?', and 'What is optimal location for you?' Above are the factors which you can weigh in working with your buying agent to start your search.

What's also important to know is if your buying agent has connections with builders; many real estate agents have exclusive perks available to their clients which aren't available to the general public. If you're leaning towards new/build-to-spec, this is essential to saving yourself thousands of dollars!

As I've said a number of times: what matters most is what you feel works best for you. If you've already decided that it's the right time to buy, you've asked yourself the tough questions to guide your search, and you've found a buying agent who puts you at ease, this is going to be one of the most crucial discussions you will have with them so that they can help you find the right home for you. Weight it out carefully, and – while listening to your agent is crucial – don't forget to listen to your gut! Choosing between new/build-to-suit and resale has impacts ranging from your quality of life while living there, to the rate of return you'll see when you decide to sell. Don't rush this decision!

Do you have any more questions about the pros/cons of both? Let's talk!